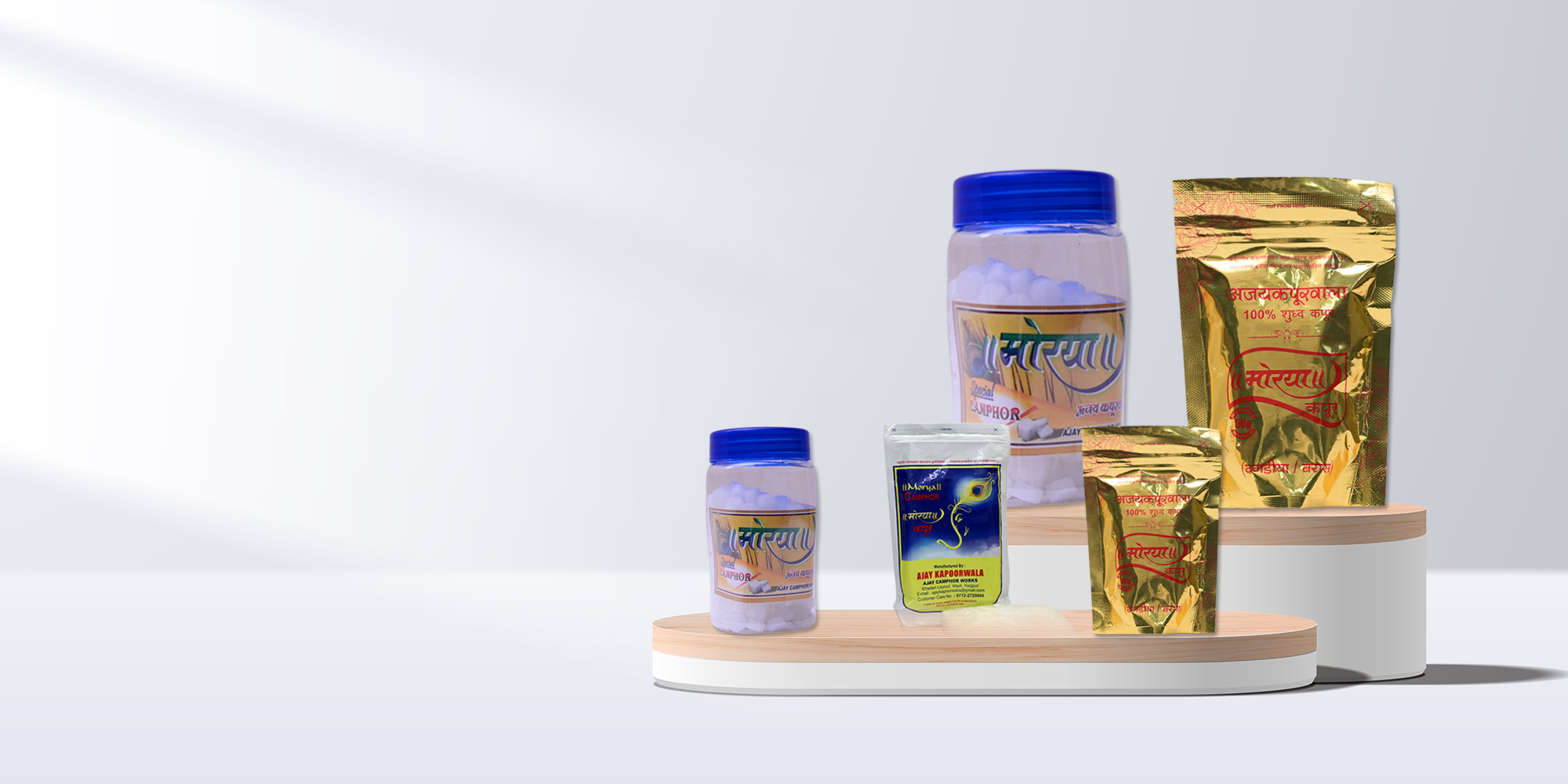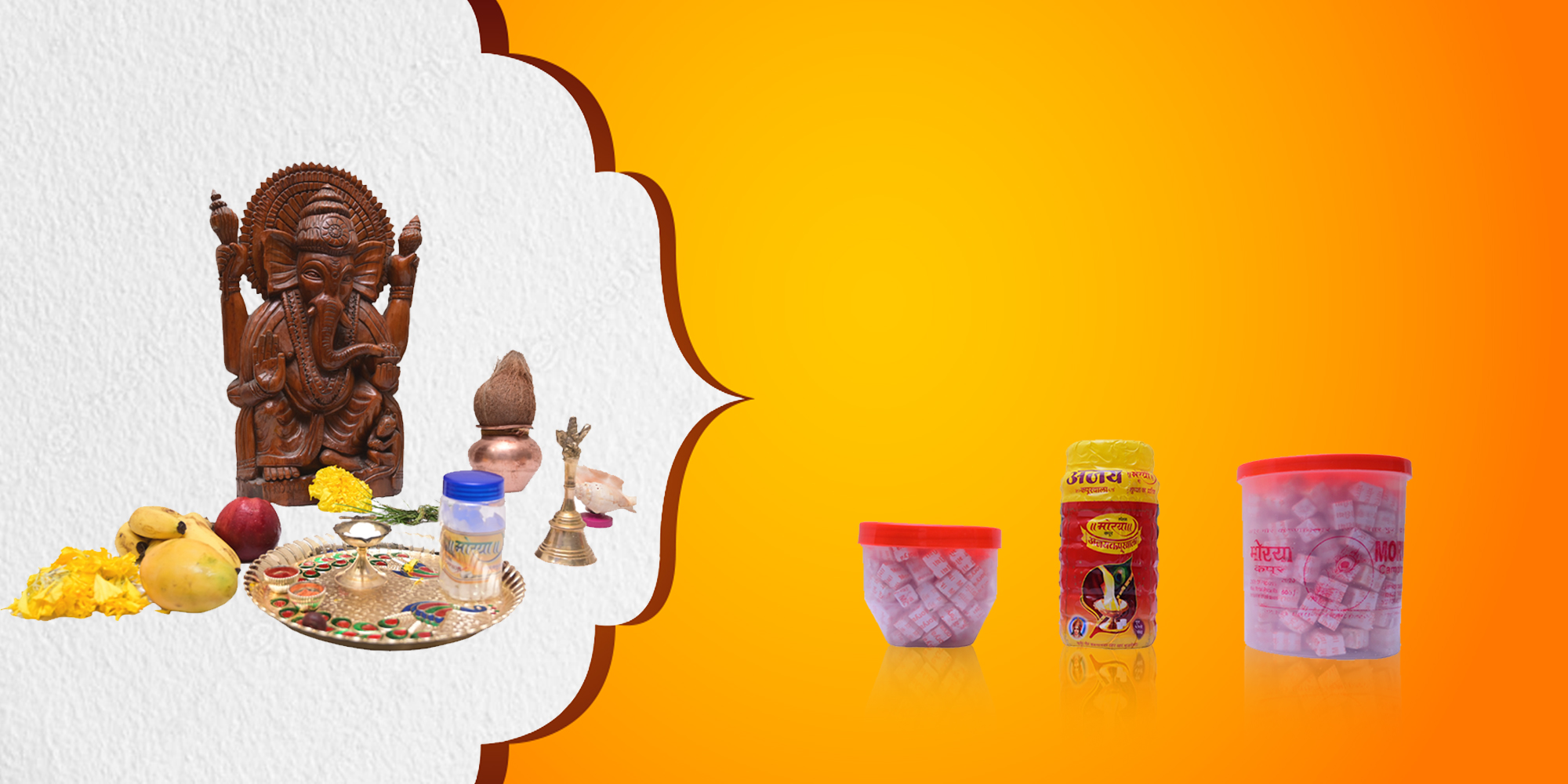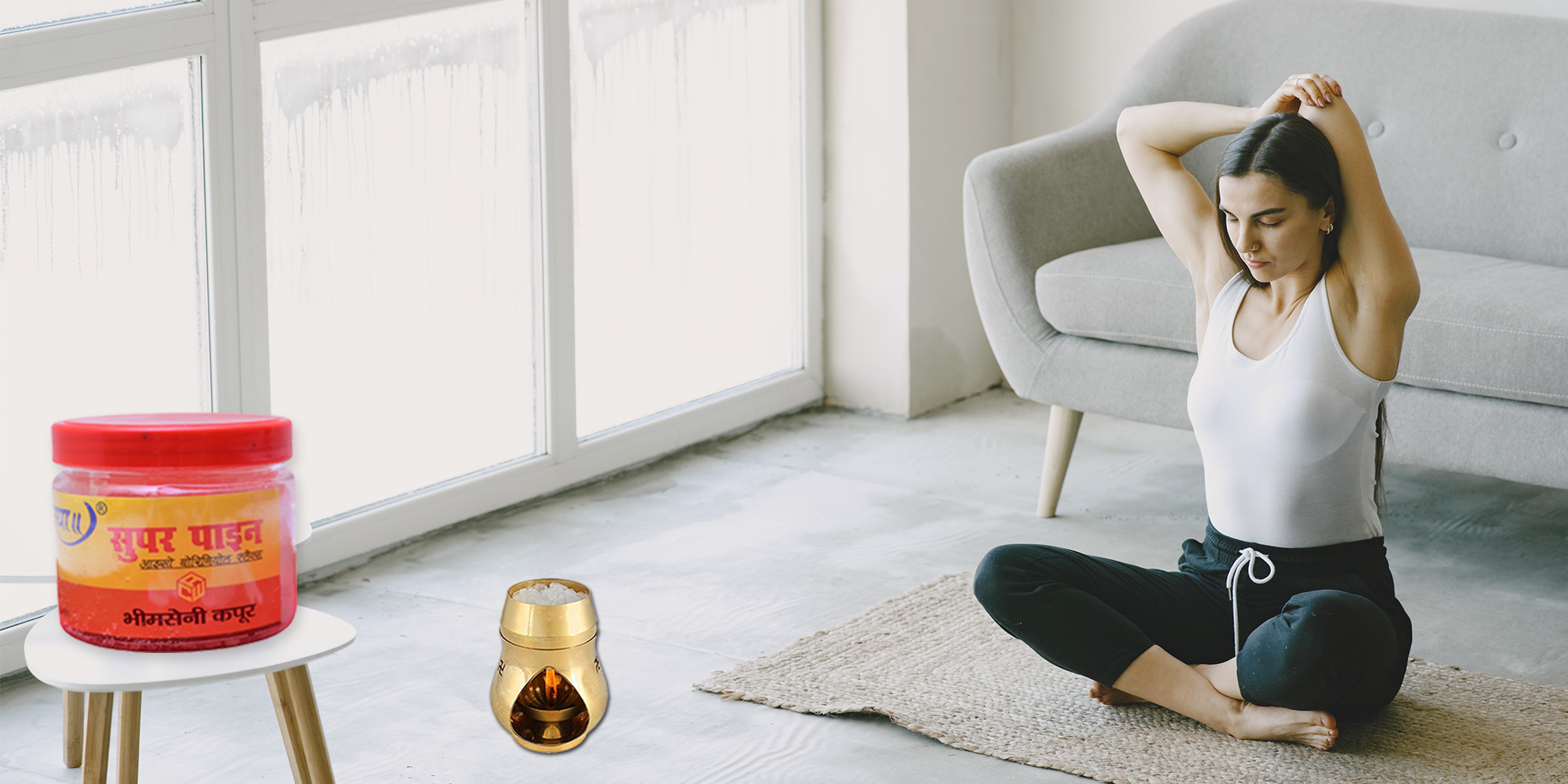 Slide 2
Welcome To Morya Camphors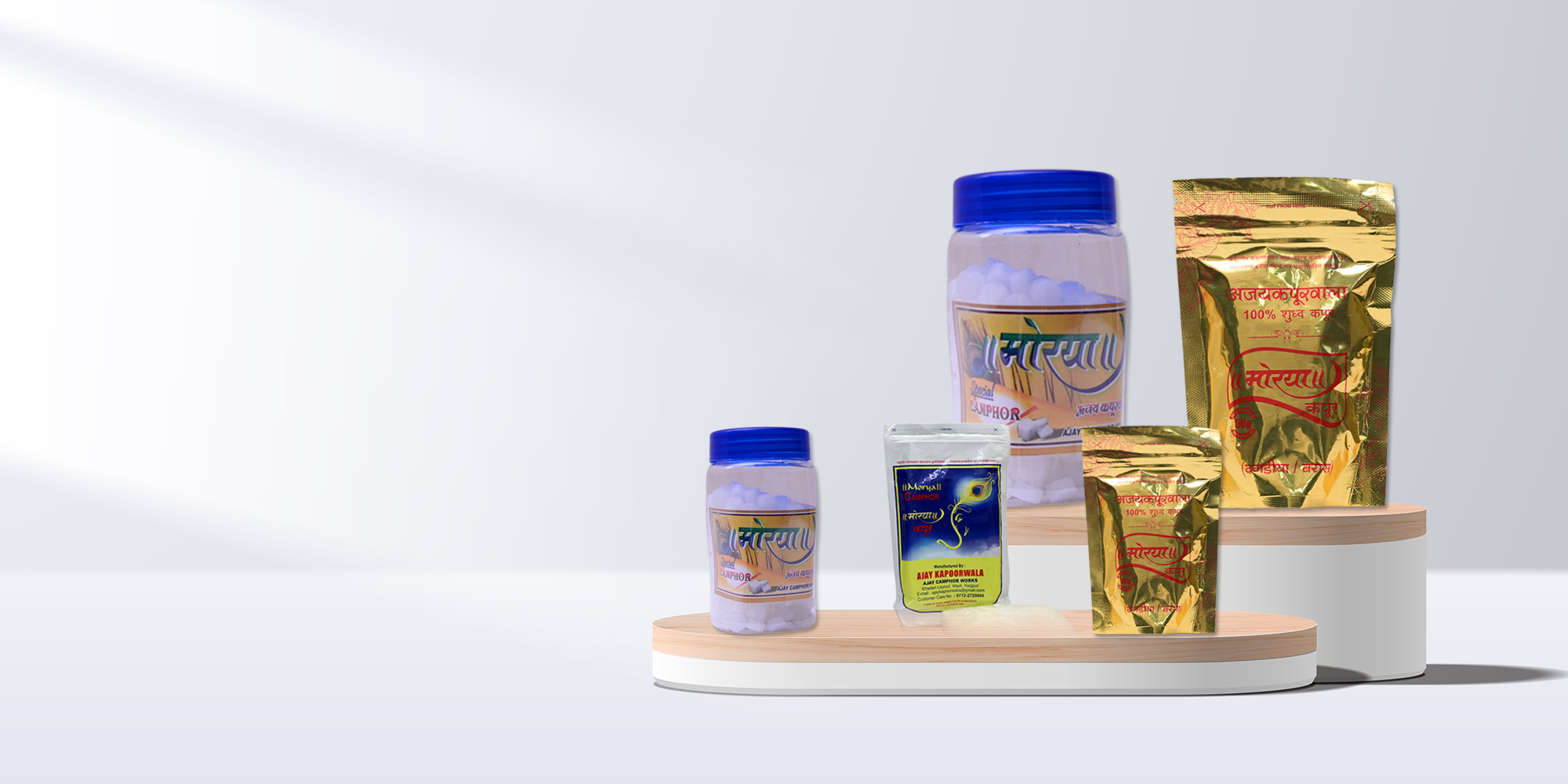 Slide 1
Creating A Serene Worship Experience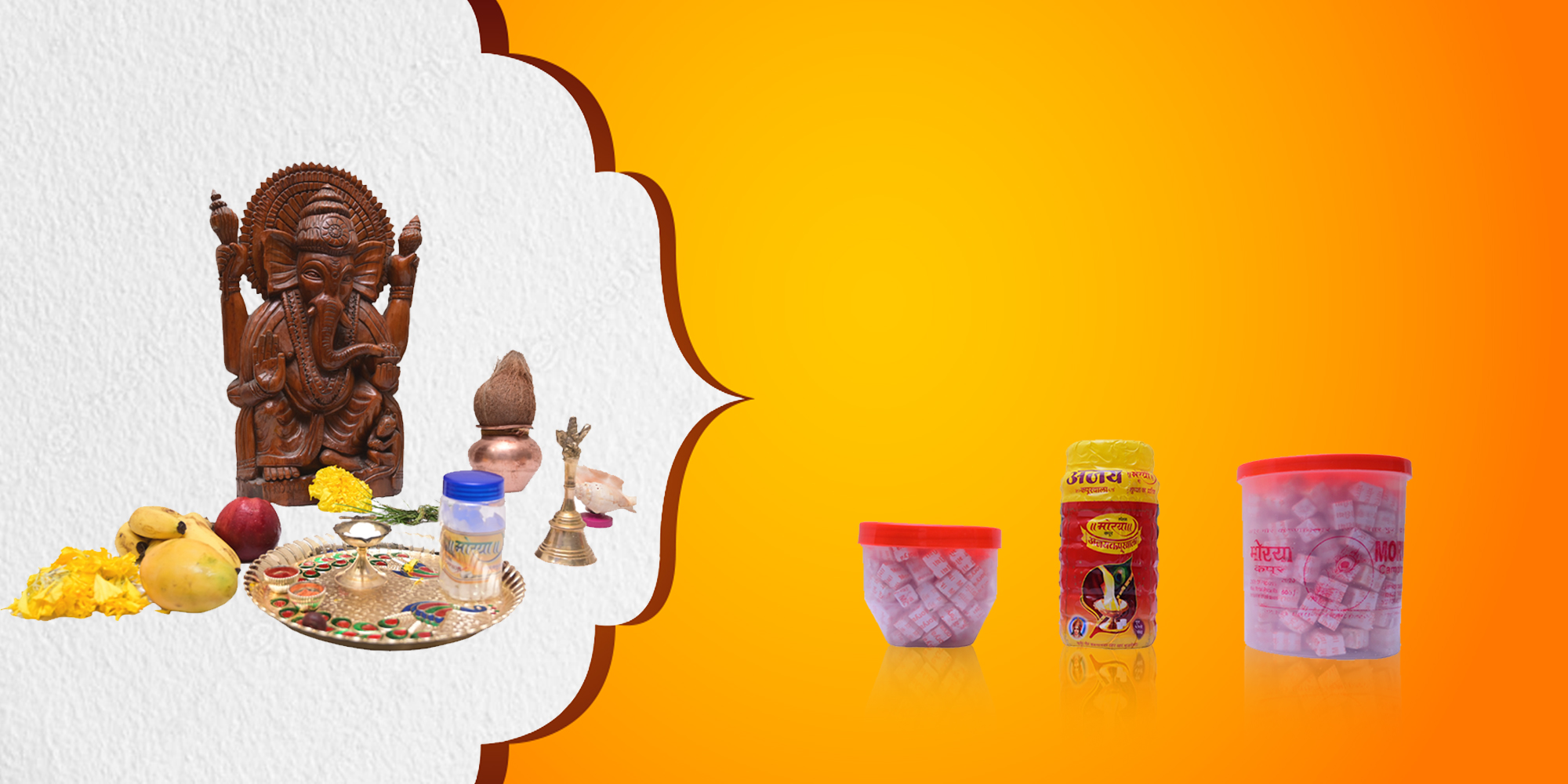 Slide 2 - copy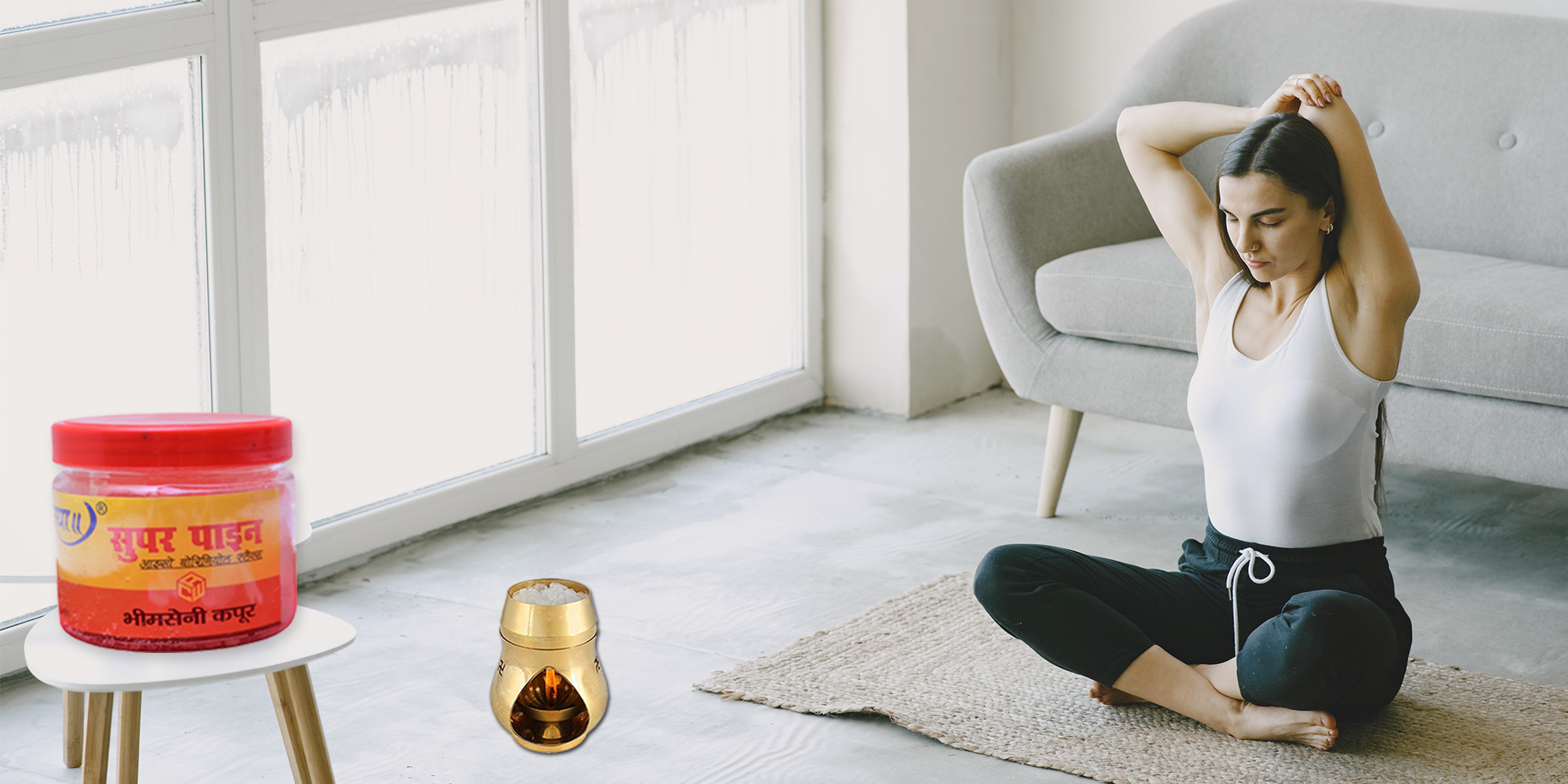 | ABOUT | US
Registered in the name of Morya Camphors and is manufactured by Ajay Camphor Works (Famously known as Ajay Kapoorwala). We manufacture 100% pure Camphor products and make sure that our products always meet the quality benchmark and assurance and this helps us to stand as one of the best sellers of camphor manufacturers in Nagpur and Maharashtra and we thrive to maintain this position. We are one of the leading kapoor manufacturers in Maharashtra and also stand at an excellent position in the country's Camphor Market as we supply our products to every corner of the country. Available at very competitive prices in the market, our karpoor products are gaining great positive feedback from our customers, and many of our clients are fully satisfied with the quality and quantity of the product which we produce. With different types of products, our daily production capacity ranges from 4000-5000 kilograms.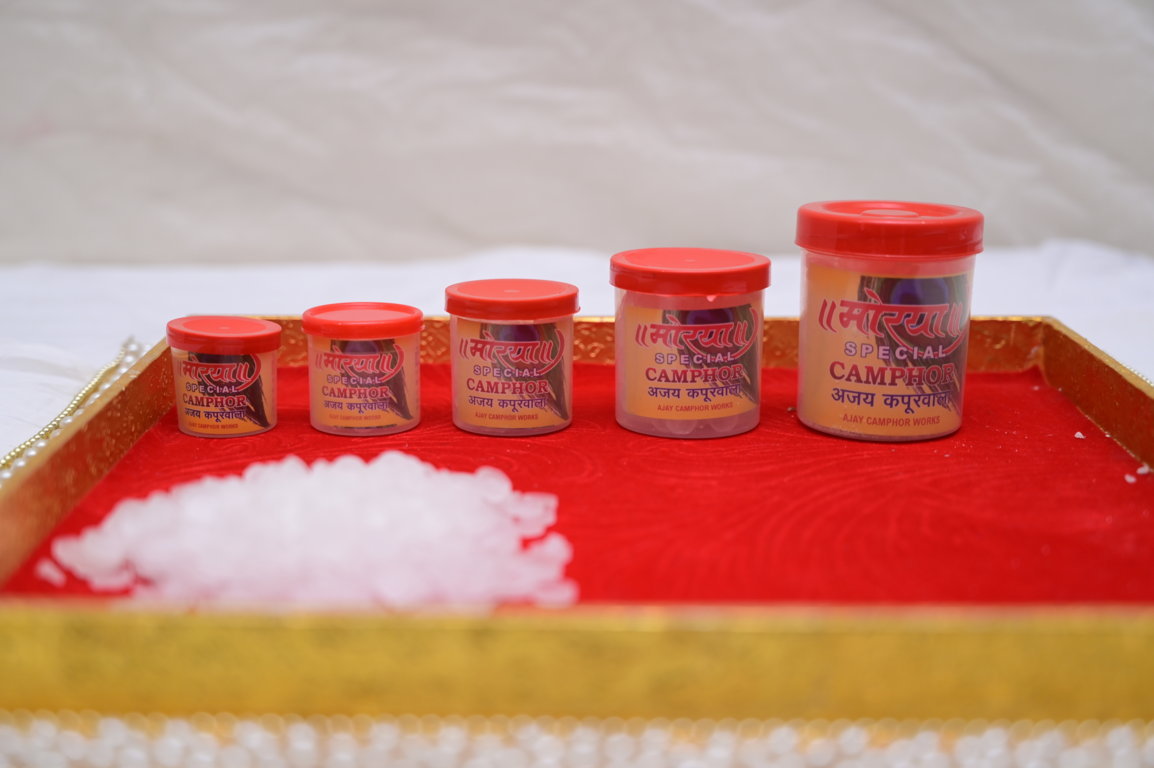 Composition of Camphor and Healing
As per the traditional Indian scripture and holy text, natural resin (camphor/karpoor) symbolizes a powerful reference to the sacred and divine. karpoor once burnt or diffused, releases fumes that signify turning into crystal pure through the virtuous of the divine. The fumes & fragrance of the camphor possess the ability to redefine your surroundings by cathartic healing energies that uproot any negative energies present and enlarge the positive energies. There are various techniques to manifest peaceful healing energies of camphor that are empowered to remove all the negative energies.
Revitalize Sacred Prayers
Use camphor tablets during your morning rituals to inhale medicinal properties like anti-fungal and anti-bacterial, eliminating bacterias and negative energies present in the environment.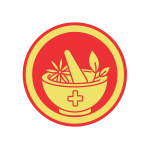 Medicinal Properties
Camphor eases pains and aches and also cures skin irritation. Helps in relieving congestion and cough. Camphor is also an FDA-approved topical analgesic and anaesthetic used to relieve pain.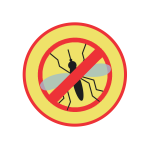 Keeps Mosquitos Away
Mosquitos and insects stay away from the natural fumes of camphor. It repels mosquitoes with its fumes and confuses them, stopping any bite from ever happening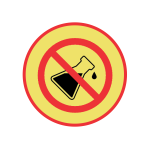 Use as a Preservative
Camphor can be used as cloth preservation from insect bites. Its crystals are also used to destroy insect collection by other small insects.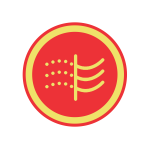 Purifies the Air
The fumes & fragrance of the camphor possess the ability to redefine your surroundings by cathartic healing energies that uproot any negative energies gift and amplify positive energies purifying the air.
Karpoor/Kapoor/Camphor (Cinnamomum camphora) Is a terpene (natural compound) that's commonly used in creams, ointments, and lotions. Camphor oil is the oil extracted from the timber of camphor and processed through steam distillation. It may be used topically to alleviate pain, irritation, and itching. Camphor is likewise used to relieve chest congestion and inflammatory conditions.
Benefits of Kapoor/Camphor
It repels all kinds of bad energies, purifies and enhances the flow of positive vibes in the place.
Karpoor/Camphor in terms of Ayurveda helps in keeping balance in Kapha Dosha, and also reduces fat and balances Vata induced aches and pains.
It also helps to control the inflammation and adds a soothing effect on the body.
Creates an energetic environment but is also beneficial for health.
Weaving love and wisdom into your everyday life
Discover hope in the power of positivity & spirituality with Morya Camphor