We started in 2013 and thereafter in 2014, the company was incorporated in the name of Ajay Camphor Works, with the brand name Morya Camphor. Our founder Shri Ajay B Bilse is a highly experienced person in this field for the last 25 years. Shri Vignesh Ajay Bilse, son of our founder is also managing the operations of the business. With a total of 25 management experts, they all are well experienced in this field and manage production and steer the organization towards new heights of success.
We manufacture camphor tablets, slabs, powder in various shapes and weights. These are well packed and are highly recognized and valued by our customers throughout India. We have a well-equipped manufacturing unit and machines in the process of making camphor products. Quality of the product is very crucial to us, therefore we have a well defined and expert quality analysis at each and every step of production.
Shri Ajay Kumar Brijlalji Bilse
The Founder and owner of Ajay Camphor Works/Morya Camphors Shir Ajay B Bilse is a man having expertise in the industry for over years. Before the foundation of Ajay Camphor Works, he was working as a partner in another camphor manufacturing firm. Having the vision to start his own camphor manufacturing business he set up the unit in the year 2014 and is continuously working hard to maintain the standard of quality and quantity of the products we manufacture and the trust of people we have got over the years.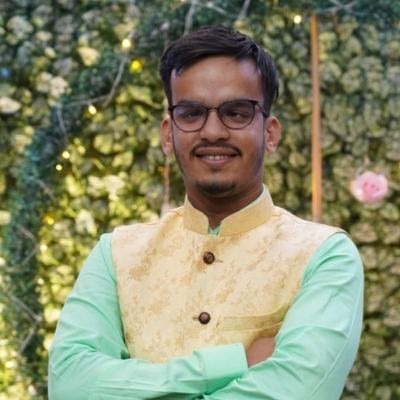 Shri Vignesh Ajay Bilse
Son of Shri Ajay B Bilse and contributor in the business activities, Shri Vignesh Ajay Bilse is a very hard working person. Apart from all the business management operations, he also is an active contributor and believer in charity and is also associated with the "Art of Living" association as a coordinator (volunteer).
We continue to work to be looked upon as a reliable, genuine, and cost-efficient national partner for the manufacturing and distribution in the camphor market. Being one of the best camphor/karpoor manufacturers in Maharashtra we continuously work with utmost dedication to maintain this position and provide our customers with 100% pure camphor for all kinds of needs like in prayers/pooja, medicinal purpose, fragrance etc.
We believe in quality standards in every field of manufacturing and business process. Thus we ensure to provide purity and value for money. We thrive to continue our manufacturing and production in a way that doesn't affect the environment. Our mission is to produce the most authentic camphor useful in pooja, medicinal, and air purifying purposes.
Morya Kapoor has created a niche market for itself in today's highly competitive, qualitative business environment owing to its dedicated cognizance in its policy of Information, Quality, Reasonable Rates and Services par Excellence.